Take a mindfulness break
Mindfulness practise and meditation is an integral aspect of my working day. It has allowed me to take a softer and gentle approach to the way I design. As I create more space in my mind it changes the way I see. The following 'curated content' are a selection of some of the articles that I enjoyed reading over the last week.
---
I have found that children and teens-and their parents-become less anxious and angry when they have tools to use to lower their emotional reactivity. My book, 10 Days to a Less Defiant Child, provides many strategies to parents to coach their children and teens to become calmer and happier.
Mindful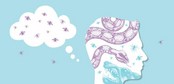 Over the next several weeks practice noting your Inner Critic as you go about your daily life. Give this voice a nickname if you'd like. 1. Ask yourself, if someone were actually standing next to me and supplying the same commentary, how would I handle it?
It's one thing to wake up in the morning and set the intention to be aware throughout the day of your thoughts, emotions, speech, and actions. It's quite another to be able to do it. Most of us tend to get lost in stories about the past and the future, without being aware of what we're thinking or feeling.

RAIN of Forgiveness (2015-05-05) – The capacity to release the armoring of hatred and blame is intrinsic to our evolving consciousness. This talk explores the process of authentic forgiveness, and how we can use the mindfulness-based tool of RAIN to heal and free our hearts.
Read this on tarabrach.libsyn.com >
I hope you enjoy these blog posts.May you be filled with loving kindness.